Explore the services we offer you!
We work efficiently with the great bulk of services and create the top-notch digital products.
A great brand combines design and conveys company's value evoking emotion and drive strategy.
Make sure that your Brochures serve their purpose of attracting viewers with our contemporary designing techniques.
Social media plays an important role in driving traffic to your site, so we operate with innovative SEO tools.
Rich experience plus unlimited imagination create our successful service discovered by clients.
We deliver inspiring, eye-catching designs and measurable campaigns that connect your brand with your target audiences.
Creating and handling professional media page is our strong point, playing a major role in business strategy.
Negha Tech is a leading mobile application development company, renowned for its custom-built mobile solutions
In 2021, Negha Tech began its journey as a small design bureau with a big vision. Today, we have grown into a full-fledged digital marketing and website design agency, serving clients from all around the world.
At Negha Tech, we are passionate about helping businesses achieve their digital marketing goals. Our team of experts specializes in website design, development, and digital marketing strategies that will help you reach your target audience and grow your online presence.
Our services include website design and development, search engine optimization (SEO), social media marketing, pay-per-click advertising (PPC), content marketing, and email marketing. We use the latest tools and technologies to ensure that our clients stay ahead of the curve and achieve their desired results.
At Negha Tech, we are committed to providing exceptional service and delivering results that exceed our clients' expectations. Contact us today to learn more about how we can help you achieve your digital marketing goals.
We stand for fair play and unique ideas.
During our work we developed our approach to providing products and services, and the strategy of working with our clients.
We value every client and put major efforts to perform our work on the highest level.
₹ 8000
Best for local businesses
₹ 15000
Best for local businesses
We value every feedback from our clients and we publish them online with a big pleasure.

"The service was excellent. My project has been completed in time and on the highest level."

"Thank you, guys! I'm very satisfied with your work. I'm going to return to you with my next idea."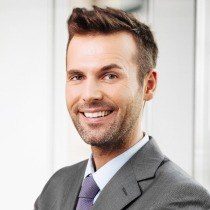 "Upmine team is awesome! Their creative ideas were perfectly implemented. I'm very pleased!"
We're always happy to hear from you. Whether you have a question, a suggestion, or just want to say hello, we're here to help.
You can contact us by phone, email, or through our contact form. We'll get back to you as soon as possible.
Leave your contact details!