Performing Brilliantly to boost your business
Creativity provides a unique point of difference for your brand and that is what we do best.
Explore the services we offer you!
We work efficiently with the great bulk of services and create the top-notch digital products.
A great brand combines design and conveys company's value evoking emotion and drive strategy.
Make sure that your Brochures serve their purpose of attracting viewers with our contemporary designing techniques.
Social media plays an important role in driving traffic to your site, so we operate with innovative SEO tools.
Rich experience plus unlimited imagination create our successful service discovered by clients.
We deliver inspiring, eye-catching designs and measurable campaigns that connect your brand with your target audiences.
Creating and handling professional media page is our strong point, playing a major role in business strategy.
Negha Tech is a leading mobile application development company, renowned for its custom-built mobile solutions
We started our way as a small design bureau in 2021.
Soon, we gained a reputation of a trustworthy company and expanded our activity.
We stand for fair play and unique ideas.
During our work we developed our approach to providing products and services, and the strategy of working with our clients.
We value every client and put major efforts to perform our work on the highest level.
₹ 8000
Best for local businesses
₹ 15000
Best for local businesses
We value every feedback from our clients and we publish them online with a big pleasure.

"The service was excellent. My project has been completed in time and on the highest level."

"Thank you, guys! I'm very satisfied with your work. I'm going to return to you with my next idea."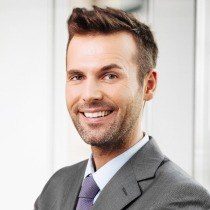 "Upmine team is awesome! Their creative ideas were perfectly implemented. I'm very pleased!"
Please feel free to contact us within working hours using information below. You can also submit your request via online form.